The state of pharmacy: How the role of pharmacists is evolving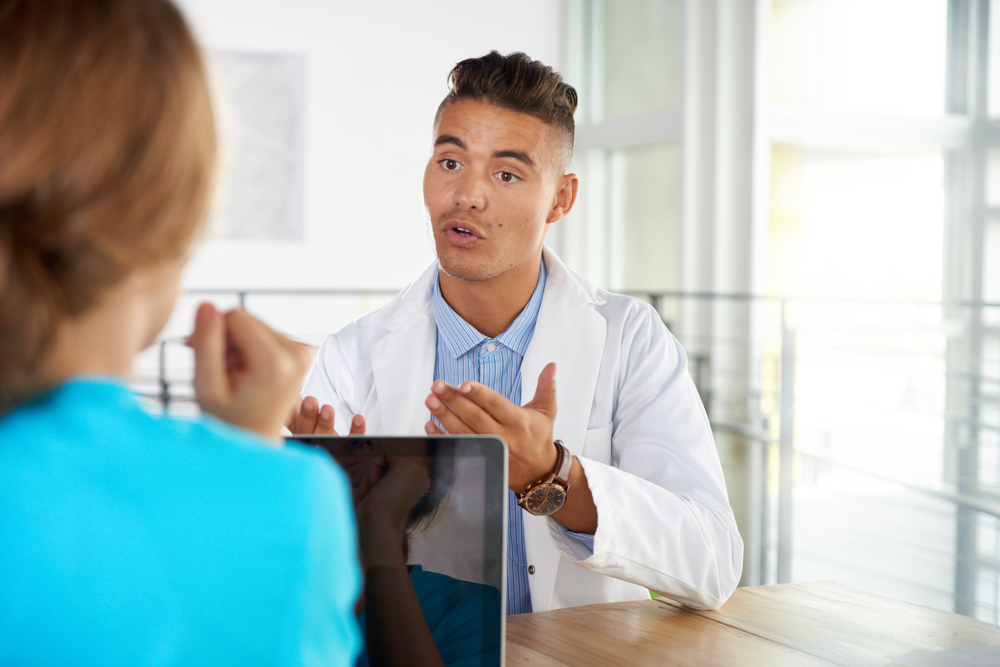 By Patricia Weiser, PharmD
The COVID-19 pandemic highlighted the impact pharmacies can have in ensuring access to healthcare for the American public. According to the Federal Retail Pharmacy Program, more than 256 million COVID-19 vaccine doses have been administered by community pharmacies as of June 2022. As a result, pharmacists are more broadly recognized as healthcare providers, and patients' trust and confidence in their pharmacy as a destination for quality care continues to grow.
When much of the world shut down in March 2020, pharmacies built trust by staying open and providing uninterrupted medication dispensing. Many pharmacies expanded their services to include prescription delivery and drive-through COVID-19 testing. They consulted with patients by phone when meeting face-to-face wasn't feasible, likely reducing social isolation while addressing medication and health concerns.
Now, with eyes opened to the expansive services and expertise a pharmacist can offer and pharmacy organizations accelerating new care models or expanded services, the local pharmacy may increasingly be people's first stop for healthcare needs beyond medication.
Pharmacists are key to achieving positive patient outcomes
Some may be surprised to learn that pharmacists were providing broad patient care services long before the pandemic. Patients rely on pharmacists for guidance on a wide variety of health topics and often seek out local pharmacists for health questions. A 2021 survey from the National Community Pharmacists Association shows nearly one-third of patients say their pharmacist answers their questions and provides counsel on how to take their medication. Pharmacists can assist in treating minor ailments as well, such as bee stings, cold sores or diaper rash, the survey finds.
Polling has long indicated that pharmacists rate among the most trusted healthcare professionals. A UChicago Harris/AP-NORC poll from 2021 found that 7 in 10 Americans trust pharmacists — as well as doctors and nurses — to do what is right for them and their families.
Pharmacists are positioned to impact health through services and have been fortunate to partner with innovative payer, pharma and pharmacy organizations to deliver a wide range of programs and services that relate to:
Condition management services. Studies have shown

community pharmacies can improve clinical outcomes

in a wide array of chronic diseases, including diabetes, hyperlipidemia, HIV/AIDS, and cardiovascular and respiratory diseases. Many pharmacists offer basic tests, such as glucose or cholesterol checks, to determine if more specialized care is needed.
Medication Therapy Management. Many health insurance plans cover

Medication Therapy Management (MTM)

services to optimize medication use and improve overall health outcomes. Interventions range from targeted adherence consultations to closing therapy gaps to in-depth reviews of the patient's entire medication regimen.

Immunization screening and administration. According to the National Alliance of State Pharmacy Associations (NASPA), pharmacists in every state are allowed to administer immunizations. In October 2020, the Department of Health and Human Services issued guidance authorizing

trained pharmacy technicians in all states to administer immunizations as well

. Pharmacists can help patients determine which vaccines are recommended based on their age and health and address questions or concerns they may have.

Advice on over-the-counter medicines and dietary supplements. Pharmacists are knowledgeable about over-the-counter (OTC) medicines and dietary supplements. They help patients find the right OTC product for their needs and ensure that it is safe to take with their prescription medications.
The evolving role of pharmacists offers new opportunities
The pandemic has increased the public's awareness that pharmacists possess the knowledge, skills and tools to provide advanced care. As the pharmacy profession gains ground in its pursuit of policies and systems that enable pharmacists to practice to the full extent of their training and expertise, they'll become an increasingly vital and valuable part of strategies to improve health outcomes while reducing healthcare expenditures.
With our strong relationships and ever-evolving technology, Outcomes has a foundation that will enable payers and pharma companies to include pharmacists and pharmacies in their strategy in new ways. As pharmacists in different practice settings add new services and capabilities, Outcomes is there providing the platform to prompt intervention, capture results, support reimbursement for professional healthcare services and report it all back to stakeholders. We're already piloting new workflows and services in emerging areas and are setting the stage for more.
Learn more about how you can leverage the Outcomes platform.