How pharmacists can influence HEDIS measures and value-based care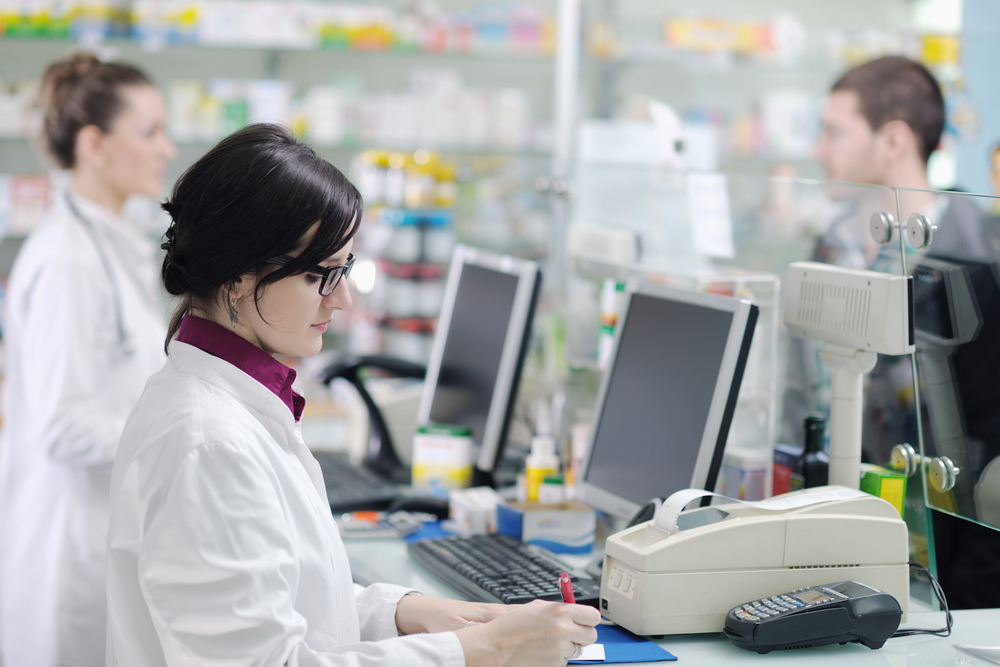 2022-09-21 16:53:12
Patricia Weiser, PharmD
By Patricia Weiser, PharmD
Value-based healthcare is a system with incentives for providers to help their patients live healthier lives. This includes using evidence-based medical practices to reduce the impact of chronic disease, which not only improves patients' health but also reduces costs for payers. Pharmacists have been underutilized in the value-based healthcare delivery model for too long. That said, this is changing as pharmacists' roles within the industry evolve.
Healthcare Effectiveness Data and Information Set (HEDIS) is healthcare's most widely used performance improvement tool. Developed and analyzed by the National Committee for Quality Assurance (NCQA), HEDIS quality measures:
Allow consumers and employers to compare the value of different healthcare plans and services.

Identify opportunities to improve patients' health outcomes.

Provide standard measures that allow payers to monitor the success of quality improvement initiatives.
We sat down with the Director of Payer Products and Clinical Programs at Outcomes®, Dr. Dani Markus, PharmD, MBA, to discuss how Quality teams within health plans should use pharmacists as part of their strategy to improve their performance on important quality measures and improve patient health outcomes.
The use of data to reach positive patient health outcomes
As highly accessible and trusted professionals, pharmacists have the ability to move the needle toward better patient outcomes in value-based healthcare, especially for patients with multiple chronic conditions and complex medication regimens. Because of this, health plans should consider taking a closer look at how pharmacy teams can potentially boost quality performance across multiple domains of care. Pharmacist-led medication therapy management (MTM) is a proven, cost-effective strategy for increasing patient knowledge and medication adherence, according to the Centers for Disease Control and Prevention (CDC). MTM services address several key quality measures to reduce medication-related health risks and proactively engage patients in their care.
The role of pharmacists in improving patient care
Outcomes has developed the Targeted Intervention Program™, known as TIPs, to identify intervention opportunities for their robust network of pharmacists and impact their HEDIS measures.
Dr. Markus oversees the continuous development of the Outcomes clinical initiatives, such as TIPs and expanded MTM, services that optimize medication use. Additionally, she facilitates the National MTM Advisory Board, which brings payers and MTM providers together to discuss healthcare quality measures and help advance the future of MTM.
As Dr. Markus explains, TIPs identify opportunities to reach better patient outcomes by applying clinical algorithms to health plan and patient-provided data. In many cases, she notes, medical claims are necessary because they often rely on certain diagnoses or lab values to narrow down the patients who really need to have this gap closed in their healthcare. And through these targeted interventions, pharmacists can directly impact quality initiatives related to HEDIS and Star Ratings.
Many community pharmacists get to know their patients well, and vice versa. In fact, patients visit their community pharmacy twice as often as their primary care provider, as stated in a study published in the Journal of Managed Care & Specialty Pharmacy. Furthermore, the study found that for patients with multiple comorbidities, their pharmacy visits increase at an equal or higher rate than visits to other providers. Thus, pharmacists are uniquely positioned to help improve patient outcomes and value-based performance measures.
Pharmacists understand the challenges many patients and caregivers face in a healthcare system that can be disjointed at times, especially for those with complex drug regimens. As an MTM provider, a pharmacist can be the familiar face who listens to their concerns and finds ways to remove health equity and accessibility barriers for the patient.
With the support of the Outcomes solution, pharmacists can address several key quality measures to ensure members are:
Taking appropriate therapies that align with current guidelines.

Receiving the proper assessments and preventative screenings.
Effectively managing chronic conditions to reduce the risk of complications and hospitalizations.
The Outcomes network: Connecting pharmacists and HEDIS teams
Outcomes is the pioneer and national leader in the design and administration of MTM programs, with over 23 years of expertise. This software solution seamlessly integrates into the pharmacy workflow. Currently utilized by a nationwide network of more than 60,000 providers, Dr. Markus notes that no other platform has as many retail pharmacies and eyes across the country as our platform. And with the pharmacy profession at the forefront of healthcare interventions, HEDIS teams have an incredible opportunity to leverage the Outcomes platform, which has 20,000+ logins each day.
As medication experts, pharmacists already possess the clinical knowledge and professional skills to provide patient education, chronic condition management, health screening services, and more. With the right tools in place to facilitate MTM programs, pharmacists can significantly impact quality ratings. The solution helps yield these outcomes by:
Using health plan data to identify and engage patients that have opportunities for interventions.
Walking pharmacists through the necessary steps to complete a tailored intervention based on current therapeutic guidelines.

Equipping pharmacists with tools to communicate with the patient's prescribers, including integration of evidence-based support for clinical recommendations made by the pharmacist to close gaps in the patient's care.

Streamlining the documentation process to ensure documentation of the intervention meets strict acceptance criteria.
Beyond the sheer size of the platform's footprint, teams that utilize Outcomes to target and close gaps in quality measures can instantly leverage the expertise and valuable relationships that pharmacists have established in their communities to help members achieve better results from their medications.
Enhancing public awareness of pharmacists
Dr. Markus also touched on how the pandemic has highlighted pharmacists' impact on public health challenges and shifted public perception of the profession. During the pandemic, pharmacies became a critical destination for COVID-19 testing and vaccinations for millions of people. And, as Dr. Markus notes, many patients are more open now to receiving elevated care within pharmacies.
It is the perfect time for payers to recognize and leverage pharmacies as highly accessible, one-stop healthcare destinations. Payers that continue to underutilize pharmacists in their quality improvement initiatives overlook a valuable opportunity to engage members and close gaps in care.
Learn more about how Outcomes is equipping healthcare payers with resources to help patients overcome health disparities and enjoy healthier, happier lives. As a result, payers and pharmacies can gain new opportunities to provide improved access to care, attain operational goals, and achieve top-quality ratings.