Pharmacy workflow enhancements in OutcomesOne™ platform reduce TIP completion time by up to 89%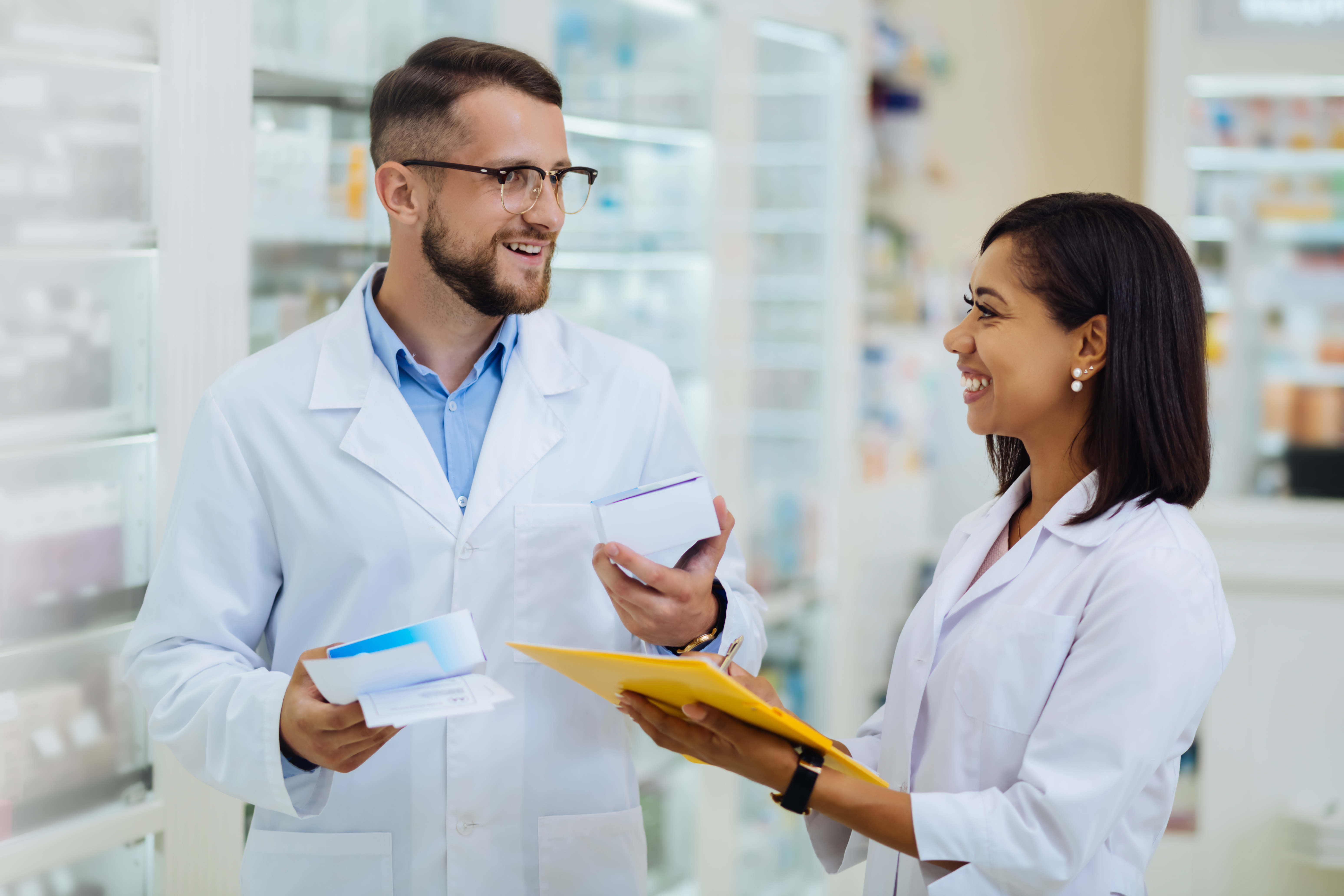 By Kristen Menges
New enhancements to the platform allow pharmacists more time for patient care
Much of a retail pharmacist's day is spent verifying prescriptions and completing other administrative tasks, leaving only 18% of their time for patient education and counseling, according to a 2019 study conducted by Elsevier. Ensuring pharmacists have a straight forward process to document patient- facing work is a critical piece in helping them make the most of their time.
When Joel Zimmerman, Technology Product Manager at Outcomes, heard customers talking about their need to prioritize clinical care, he knew he could work with his team to find a way to streamline clinical workflow documentation processes available through the OutcomesOne™ pharmacy management platform to help pharmacies save time and ease the pressure pharmacies are feeling.
Joel and his team reviewed the most frequently used workflows across the Outcomes network of nearly 60,000 pharmacies to identify that 'Needs Refill' would have the greatest impact for Medication Therapy Management (MTM) providers. Joel also consulted with the User Experience Design Team to engage pharmacists documenting MTM services in our platform today to identify areas of improvement. From these learnings, the team developed a new workflow documentation system that reduced the number of steps required to submit the documentation, improved error presentation to ensure quick resolution of invalid or missing data, combined required attestations, and brings key medication and prescriber data directly into the workflow documentation.
"Patients continue to need more care from their pharmacists, even in this time of pharmacy staff burnout, which is why we're so pleased to see that overhauling the design of workflow documentation to focus on fast and efficient data entry significantly decreased the time and labor needed for an MTM provider to complete a Targeted Intervention Program (TIP). For example, prior to the enhancements, it took MTM providers 8 minutes and 35 seconds, on average, to complete the documentation for a 'Needs Refill' TIP. Since the streamlined workflow enhancement was launched, we have reduced the time to an average of just 57 seconds, nearly an 89% reduction of the time needed to complete the TIP." shared Joel.
Based on the success of the streamlined 'Needs Refill' TIP, Outcomes released the streamlined version of the '90 Day Fill', '100 Day Fill', 'Social Determinants of Health' and 'Adherence Monitoring Checkpoint' workflows. OutcomesOne™ platform users will experience similar changes to the '90 Day Fill Plus Check-in' and '100 Day Fill Plus Check-in' TIP workflows by May 2023 and 'Adherence check in' and 'Adherence Monitoring Program' enrollment by August of 2023. Any new TIPs services added to the platform will use the framework set forth by 'Needs Refill', allowing pharmacy staff to allocate more time to their patients' needs.
To learn more about enhancements that can save your pharmacy time, connect with our team to discuss how we can help.