Pharmacists: A healthcare ally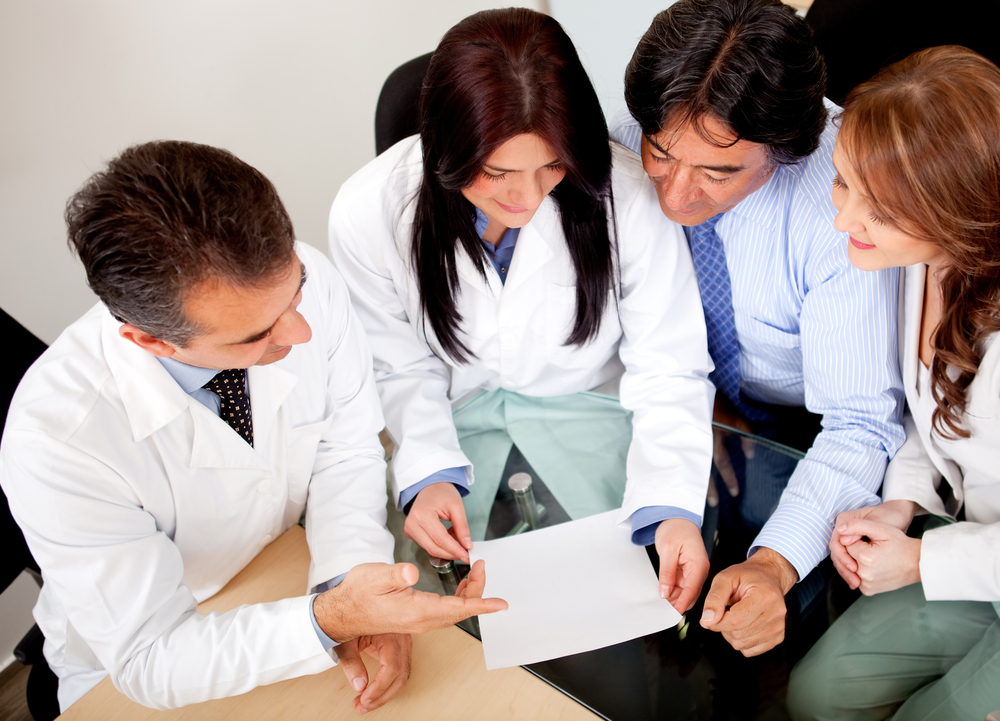 By Patricia Weiser, PharmD
Healthcare can be complex and overwhelming, especially for patients with multiple chronic conditions such as diabetes, high blood pressure and heart disease. Patients and caregivers may spend a lot of time on the logistical aspects of managing their healthcare, including scheduling and attending multiple provider appointments, getting lab tests and visiting their pharmacy to pick up prescriptions.
Pharmacies have become a one-stop destination for many healthcare needs, and pharmacists are a highly accessible healthcare ally in a patient's long-term health journey. Pharmacists serve to ensure a well-rounded approach to patient care by working closely with patients' primary care physicians and other medical professionals. This collaborative approach to health has many benefits.
Pharmacists are uniquely positioned to address health inequities
About 90% of Americans live within five miles of a pharmacy. This statistic highlights the accessibility of community pharmacists and the opportunities in underserved populations predisposed to health disparities. Despite common challenges of communication barriers and low health literacy, pharmacists in these communities are making an impact by providing personalized diabetes education and one-on-one medication consultations.
Pharmacists are uniquely positioned to influence health outcomes in communities often disproportionately affected by chronic medical conditions like diabetes. In a study published in the Journal of the American Pharmacists Association, researchers observed that pharmacists positively impacted patients from an underserved population with diabetes. The study included more than 1,800 patients disproportionately affected by diabetes and represented diverse ethnicities and socioeconomic backgrounds.
The results of this study demonstrate significant improvement in patients' clinical outcomes, such as reducing blood sugar and cholesterol levels, when pharmacists are part of the healthcare team. This research study is just one example of how pharmacists can help patients overcome barriers in healthcare.
Helping patients reach better health outcomes
An ever-growing body of evidence in the medical literature shows that pharmacist-led interventions are associated with improved patient outcomes and significant cost savings. Numerous studies have demonstrated the benefits of pharmacists' direct and collaborative patient care activities across many therapeutic areas, such as asthma and diabetes, and increasing statin use in patients at high risk for cardiovascular events.
Pharmacists can also assist with deprescribing, when appropriate, to help prevent future medication-related problems. While pharmacists are highly knowledgeable about the benefits of drug therapy, they are also acutely aware of their risks. Pharmacists would rather see their patients achieve control over metabolism-related chronic disease through lifestyle interventions than add more and more medication. Thus, pharmacists can talk about healthy lifestyle tips with patients and, as appropriate, connect those who need more help with behavioral therapists, dietitians, physical therapists, personal trainers and other professionals for help. These changes may even help some patients reach a point where they do not need to take as many medications.
Medical research confirms that weight loss and other lifestyle changes can help reverse prediabetes or type 2 diabetes in some cases. Considering that 130 million adults in the United States have prediabetes or type 2 diabetes, there is a massive opportunity for healthcare teams to help patients prevent future long-term complications of diabetes and their associated costs.
Additionally, pharmacists are a healthcare ally to help people stop smoking. People frequently seek pharmacists' advice on smoking cessation tools, including nicotine-replacement products like patches and lozenges. In the above-mentioned study that looked at the impact of having a community pharmacist on the healthcare team, a significant percentage of study participants successfully quit smoking.
Today, patients are more engaged with their healthcare thanks to easier access to their own health records and greater transparency of plan ratings and costs. Still, the epidemic of multiple chronic illnesses is higher than ever. According to 2018 National Center for Health Statistics research, nearly 52% of U.S. adults have at least one chronic condition, and more than 27% have multiple chronic conditions.
As drug therapy experts, pharmacists have the clinical knowledge and skills to provide chronic disease management, point-of-care screenings, immunization services and much more. As a crucial part of our community, pharmacists are often the first line of communication, helping those disproportionately affected by multiple chronic medical conditions. Thus, programs like Medicare, Medicaid and other payers can benefit from utilizing pharmacists to harness patient engagement to improve outcomes, reduce overall costs and much more.
To fully embrace their allyship, pharmacists need to be equipped with technology that streamlines their job so they can spend more time with their patients. That's what Outcomes™ aims to target. Through medication therapy management (MTM) services, pharmacists can help patients see better results from their medications. Pharmacists help people understand why their medications were prescribed and how to take them appropriately. Pharmacists also help patients stay on track by finding solutions to patients' medication-related concerns and resolving adherence problems.
Outcomes is elevating the role of the pharmacist so that in the future, they are well-equipped for what's to come with the right tools in place to facilitate MTM and more evolving services. Pharmacists can continue to educate, empower and encourage patients to reach their health goals. As healthcare allies, pharmacists communicate with other healthcare professionals to address patients' medicine-related concerns. And pharmacists have the skills and compassion to explain complex medical information to patients in an easy-to-understand way and engage them as active participants in the next steps of their health journey.
Looking to the future of healthcare, the role of pharmacies will expand and evolve as pharmacists offer enhanced services that fit into patients' modern lifestyles and expectations. Patient health outcomes improve when patients, pharmacists and other healthcare team members work together.
Learn more about how Outcomes provides resources, solutions and a network of pharmacies for partners in healthcare to connect with that creates healthier outcomes for patients.