How to succeed in flu season as a pharmacist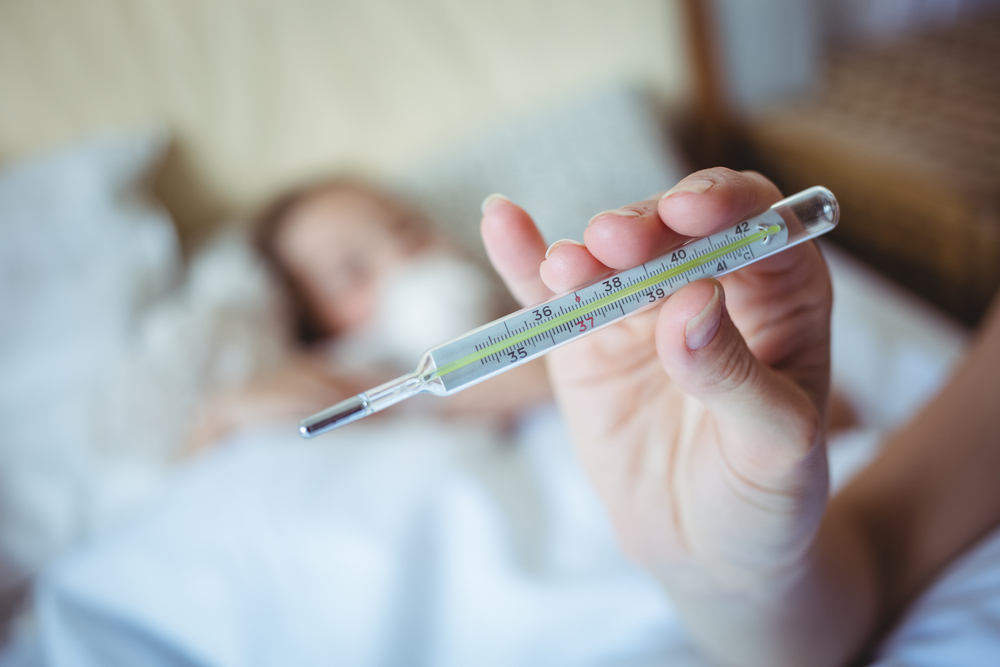 By Malini Ghoshal RPh, MS
The impact of the flu can vary from season to season based on several key factors, like the effectiveness of a current season's vaccine, the timing of the flu season, the type of the virus, and the number of people vaccinated against the flu. Luckily, community pharmacists play an integral role in mitigating infections with the tools and professional training necessary to perform point of care testing and administer immunizations. That said, with Covid-19 still prevalent, disease management measures are complicated due to symptom overlap.
To avoid straining existing pharmacy resources, it's crucial for pharmacists to optimize their workflow in anticipation of higher patient care needs during the upcoming season. Here's how you can do that and how Outcomes™ can help.
How does the flu affect communities?
The Centers for Disease Control and Prevention (CDC) estimates that the flu vaccine is effective at lowering rates of infection every year by 40 to 60% in the overall population based on the strength of the flu strain and vaccine match. That said, studies have shown flu vaccines lower the risk of hospital admissions significantly, especially for severe diseases requiring intensive care unit (ICU) stays.
The 2020-2021 flu season had the lowest rates of infection since data collection began in 2005 according to the CDC. Experts believe some possible explanations for the low rates in this time period may be due to Covid-19 related infection prevention protocols such as masking, handwashing, and social distancing. In addition, flu vaccine doses were distributed at a record-high rate during the 2020-2021 flu season.
Still, health experts anticipate higher rates of flu in the 2022-2023 season. Therefore, many pharmacies will likely see an increased demand for their testing and immunization services.
Benefits of point of care immunization services for your community
Testing and vaccination can mitigate disease spread and reduce negative health outcomes. Patients are increasingly relying on pharmacies to deliver rapid, convenient, and accurate testing and other disease management support services. For starters, your pharmacy can be certified to "Test & Treat." This program allows you to prescribe based on rapid diagnostic testing results, which can be a gamechanger when it comes to a quickly spreading infectious disease such as the flu.
A study published in the journal Annales Pharmaceutiques Françaises shows that pharmacist-led immunization efforts can improve access and acceptance of vaccines while reducing burdens on resource-constrained healthcare systems, and it goes beyond the flu and Covid-19 vaccines. In the U.S., there are currently 17 vaccines targeting preventable diseases that serve as part of a comprehensive immunization strategy. In addition to the influenza immunization and the Covid-19 vaccines and boosters, these include hepatitis A and B, pneumonia, shingles, and tetanus, to name a few.
However, current systemic challenges — such as workflow limitations, complex reimbursement measures, and technological barriers — can hinder a pharmacy's success in implementing broad immunization campaigns. This is why it's vital to incorporate clinical tools that help enable high-quality patient care without compromising pharmacy resources.
If you're interested in expanding or streamlining your immunization services, it's important to audit your current pharmacy clinical workflow design and boost programming tools in anticipation of higher demands. The robust Outcomes solutions portfolio offers a range of services that can facilitate workflow processes.
How to make flu season easier on your pharmacy
One way pharmacies can boost workflow proficiencies is by utilizing the Outcomes MyScheduling appointment service. This versatile program streamlines a pharmacy's vaccine administration logistics. Beneficial features include vaccine scheduling, capability to set appointment reminders, and automated patient driven scheduling changes.
MyScheduling enables these valuable advantages:
Optimize workflow processes.

Improve patient and staff satisfaction.
Significantly reduce staff burdens based on seasonal professional service demand.
According to a study published in the Journal of the American Pharmacists Association, appointment based vaccine programs improve vaccination rates along with patient and pharmacist satisfaction. Increased community-level vaccine adoption can slow infection spread, reduce severe disease, and lower healthcare system stress.
The MyScheduling tool also has the capability to collect patient vaccine history data, along with demographic and screening information, allowing for more personalized patient-clinician interactions.
MyScheduling is an easy-to-setup program that can be customized based on individual pharmacy needs. Plus, it integrates seamlessly with your pharmacy's existing digital health portfolio to improve health outcomes while providing valuable patient-level insights to deliver cost efficiencies.
Outcomes has a tool to help your pharmacy improve patient health outcomes through the use of targeted interventions (TIPs) with the Insight™ clinical engine. You can leverage thousands of proprietary clinical algorithms developed and maintained by Outcomes clinical pharmacists to target patients for more than 600 different TIPs and more than 50 disease states identified through Rx claim proxy. This tool can help you yield better outcomes for patients in high-risk populations suffering from seasonal diseases.
The Outcomes platform is a useful resource as it provides many decision support tools that can assist pharmacies in providing a range of efficient services — like the Needs Immunizations TIPs — which connects qualified patients with pharmacists to address vaccine hesitancy and offer support. For example, the Outcomes platform provides information about immunization gaps to enable pharmacists to better serve their patients. Pharmacists using the platform will also have access to best practice guidelines to address vaccine related fears and hesitancy to improve vaccine rates in the community. In addition, pharmacies can also receive an MTM service fee for completing patient education and vaccine administration.
Another benefit of utilizing the Outcomes platform is that it allows pharmacists to streamline patient interventions to improve clinical outcomes, workflow and reduce workload burdens. This can be done by combining an immunization appointment with a comprehensive medication review (CMR) if the patient is eligible. This method saves the patient a trip and reduces the scheduling and coordination burden on your pharmacy.
You are a key partner in the healthcare community, so don't let the uncertainties of the current pandemic along with the approaching flu season complicate your work further. The Outcomes suite of digital patient engagement tools can help you improve productivity and gain patient trust.
Click below to learn more about the available Outcomes programs and resources.