Family medical and maternity Medicaid offerings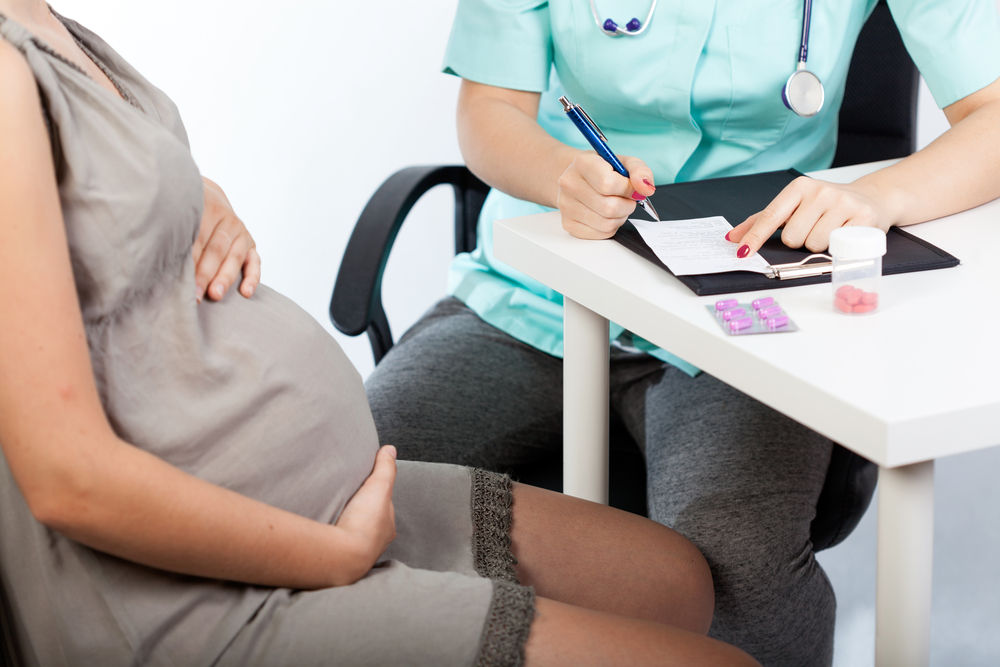 By Patricia Weiser, PharmD
Welcoming a child into the world is an exciting and joyful time, but it can also be overwhelming. New and expecting mothers may stress about how they are going to afford medical care. Luckily, help is available in the form of Medicaid. Medicaid provides family medical and maternity care to millions of Americans and covers a wide variety of healthcare services, including pharmacist-provided Medication Therapy Management (MTM).
Medicaid: Vital for maternal and family healthcare
Qualified pregnant women are included in Medicaid's mandatory eligibility groups along with children, low-income families, and individuals that receive Supplemental Security Income, meaning states are required by federal law to offer them Medicaid coverage. Through Medicaid, pregnant women can access care during pregnancy, delivery, and up to 60 days post-partum (or longer if your state has adopted the Medicaid expansion), including any complications during that time.
Mothers and children represent a significant portion of Medicaid recipients. According to KFF, approximately 64% of adult women with Medicaid coverage are in their reproductive years (ages 19 to 49) and 40% of total Medicaid enrollees are pediatric patients.
Medicaid offerings also include pharmacist-led healthcare services that may be currently underutilized, such as pre- and postpartum support, health screenings and more. Additionally, new and expecting mothers already visit pharmacies regularly. According to the Centers for Disease Control and Prevention (CDC), seven in 10 women take at least one prescription medication during pregnancy. By connecting to pharmacies that provide clinical maternal care services, payers have a unique opportunity to improve health equity for this patient population.
Opportunities in maternal and family care
Reports from National Vital Statistics show that early and frequent prenatal care helps prevent or reduce birth problems and low birth weight. Those on Medicaid who are pregnant and have medical conditions requiring complicated medicine regimens may particularly benefit from face-to-face support and individual attention from their pharmacist.
Prenatal care — including pharmacy interactions — can improve pregnancy outcomes; however, there's room for improvement. Each year, about 6.3% of newborns in the United States are admitted to a neonatal intensive care unit (NICU), according to the Journal of Perinatology. In comparison, nearly double, 11.5% of Medicaid-insured newborns are admitted to the NICU, reports the Journal of Pediatrics.
According to the Dartmouth Institute for Health Policy & Clinical Practice, while research on successful NICU care outcomes is incomplete, newborns face differences in their outcomes depending on where they're born. As a result, payers face a wide range of costs.
How pharmacists can help mothers and families
As the most accessible and most frequently visited healthcare providers, pharmacists are uniquely positioned to support mothers in every stage of family planning. Pharmacists are embedded in community pharmacies, long-term care facilities and doctor's offices. And they possess the clinical knowledge and professional skills to provide maternal education and screening services.
Preventative care is critical for expectant mothers. Research has shown that women with Medicaid coverage utilize preventive health services, such as mammograms and pap smears, with fewer barriers and at higher rates than women who do not have insurance.
Pharmacists can provide a broad range of MTM services with the right tools in place, including:
Preconception education such as smoking cessation and medication risk assessment

Immunization screening before and during pregnancy

Medication assistance during pregnancy, including personalized consultations and expert advice

Gestational diabetes support

Postpartum support such as lactation consultation coordination, mental health screening and education on contraception options

Patient education on well-child exam
Why Outcomes™?
Outcomes provides a solution that integrates MTM services into everyday pharmacy workflow. Outcomes partners with 60,000 pharmacies, health systems, clinics, long term care facilities and telephonic providers in all 50 states, Puerto Rico, and Washington, D.C. to create a streamlined and highly scalable solution.
It serves to identify patients who can benefit most from MTM and are covered by Medicaid, including those seeking maternal care. Outcomes is working to fill this space and provide solutions to help payers deploy and boost their own maternal care programs.
A win-win opportunity
Equipping pharmacists with tools to provide family medical and maternity care is a win-win. It can help improve patients' health outcomes while giving pharmacies increased revenue opportunities. Investing in better outcomes in the pharmacist and patient experience is proven to pay off. In fact, in 2021, Outcomes saved Medicaid plans $35 million.
Pharmacists' knowledge and skills can make a crucial impact on the lives of those who need individualized care. By harnessing these valuable opportunities, they drive better health outcomes for Medicaid-supported mothers and their babies.
Learn more about how Outcomes can utilize pharmacists as allies to their pregnant patients.