The 4 different types of telepharmacy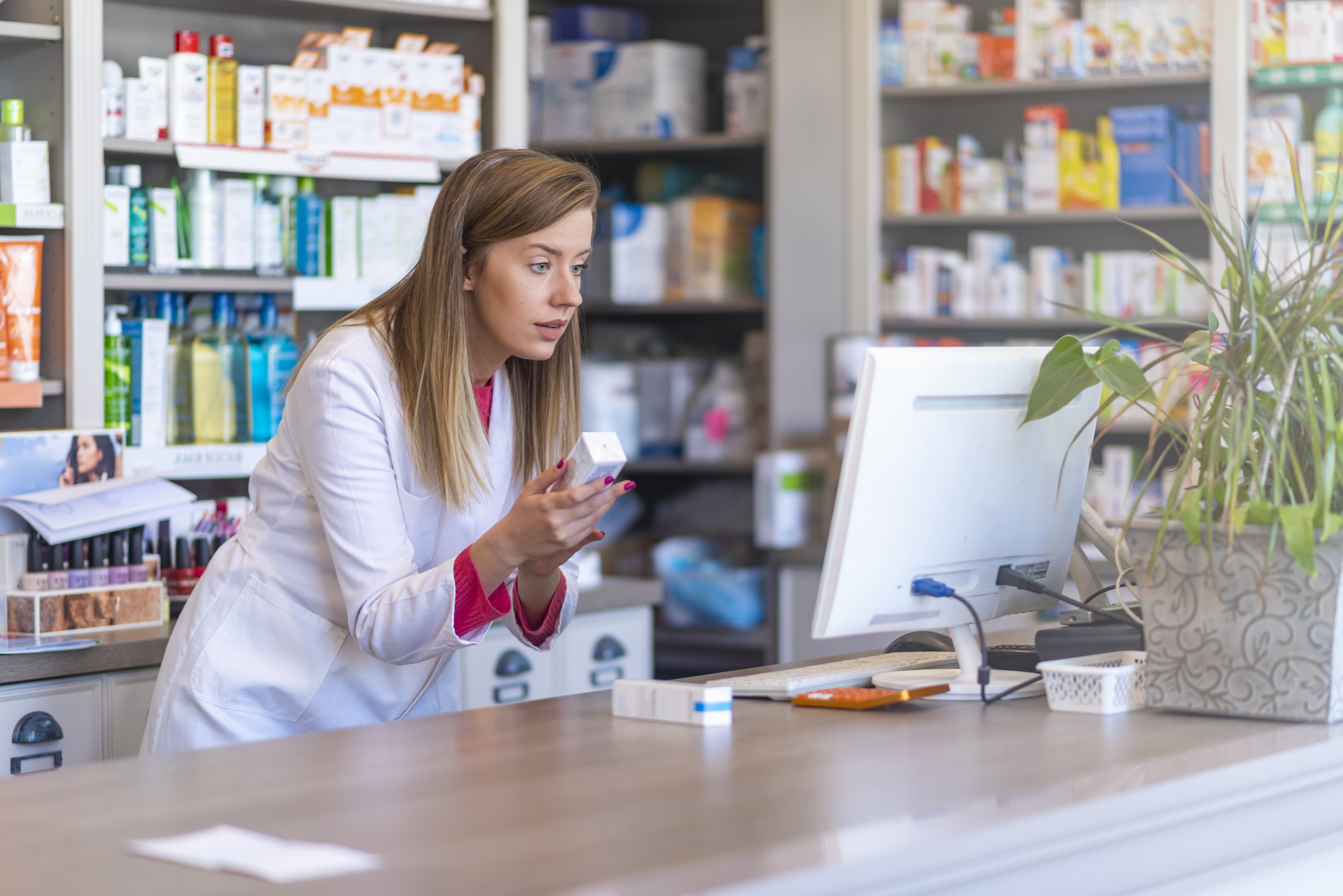 Retail community telepharmacies provide much needed care to patients underserved in rural areas, but how else can healthcare facilities tap into the benefits of telepharmacy technology?
"Telepharmacy can be used wherever there is not a pharmacist physically present to help provide the quality of care that's needed."- Allie Woods, PharmD, ASHP
How can telepharmacy be implemented to benefit patients, safety and health outcomes? Let's take it a step further and look at the four different types of telepharmacy.
The four different types of telepharmacy
1. Inpatient (remote order-entry review)
Inpatient telepharmacy refers to a pharmacist at a remote location performing remote order-entry services for an inpatient pharmacy at a hospital. The remote pharmacist reviews medication orders before the hospital staff administers the drugs to the patient.
Hospitals and health systems benefit from inpatient telepharmacy as it allows for real-time medication order review and verification. Remote order-entry review in a health system serves as an extension of the in-house pharmacy. With inpatient telepharmacy, remote pharmacists are able to provide 24/7 coverage or fill-in during peak hours to help supplement and strengthen the inpatient pharmacy.
2. Remote dispensing (retail/outpatient/discharge)
A remote-dispensing site, or retail community telepharmacy, is a licensed brick-and-mortar pharmacy staffed by a certified pharmacy technician (or two, depending on volume). A pharmacist supervises the technician, reviews prescriptions and performs his or her duties from a remote location via technology. Imagine a traditional pharmacy, except the pharmacist is located off-site.
Typically used in retail community pharmacy and outpatient/discharge pharmacy settings, telepharmacy gives patients convenient access to a pharmacist and prescription medication no matter geographic location. Remote dispensing allows healthcare organizations to open retail telepharmacy sites in areas where a traditional pharmacy would not be feasible by sharing the cost of a pharmacist across multiple stores. Additionally, telepharmacy works to reduce readmission rates by improving patient adherence, helps improve financial performance and creates a better patient experience all while expanding your geographic footprint.
3. IV admixture
The Joint Commission on Accreditation of Healthcare Organizations (JCAHO) defines IV admixture as, "the preparation of pharmaceutical product which requires the measured addition of a medication to a 50 mL or greater bag or bottle of intravenous fluid." In layman's terms, IV admixture is the mixing of IV solution administered to patients in a hospital setting.
Hospital pharmacies can save time and money by implementing telepharmacy in the IV-admixture cleanroom. If a pharmacist can review the IV admixture remotely, they save the time needed to suit up and enter the cleanroom to review the solution. Freeing up pharmacists' time allows them to focus on clinical activities and other revenue-generating tasks. As an added bonus, implementing an image-based telepharmacy workflow in a cleanroom allows you to document each step of the process and minimize mistakes.
4. Remote counseling
Remote-patient counseling equates to pharmacists providing patient counseling via a live-and-interactive video session, or by some means through telecommunications.
Remote-patient counseling allows pharmacists to consult and provide a variety of pharmacy-care services to patients via secure, live-video calls. Beyond being beneficial to retail independents, community, clinic and hospital-based pharmacies, remote counseling also provides opportunities for specialty counseling (diabetics/HIV/AIDS), discharge counseling and various clinical interactions with pharmacists.
There's many different ways to reach your patients and Outcomes offers a suite of telepharmacy solutions that best fit your needs.