Pharmacists: The heartbeat of our community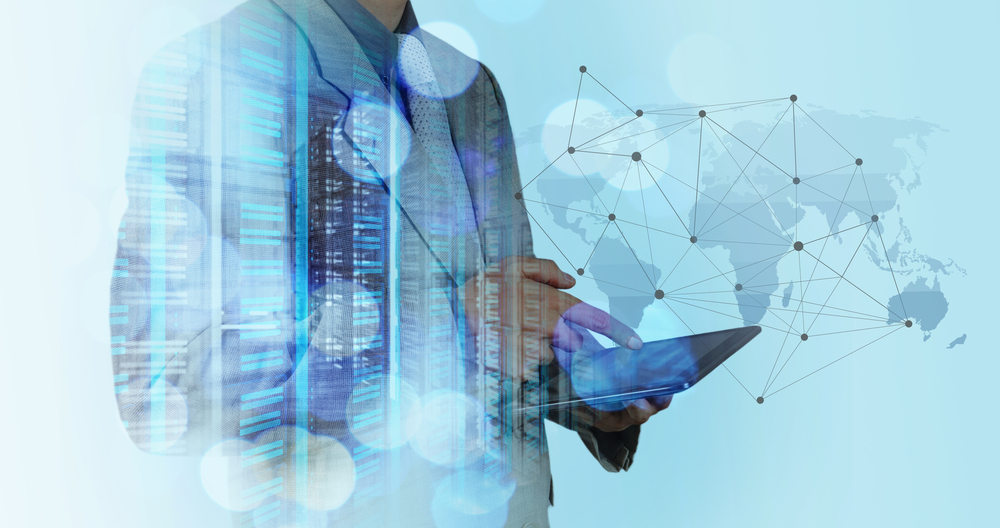 2022-09-21 18:25:00
Malini Ghoshal RPh, MS
By Malini Ghoshal RPh, MS
As some of the most accessible and trusted healthcare professionals, pharmacists truly are the heartbeat of the communities they serve. Whether they're engaging with patients or working closely with clinician partners to improve health outcomes by providing a wide range of valuable medical services, the value of pharmacists is apparent.
A typical pharmacy not only fills crucial medications, but also provides countless other vital healthcare services, including health screenings, immunizations, patient education and so much more. These actions positively impact the lives of patients, increasing patient confidence in their healthcare journey.
As the role of the pharmacist has expanded beyond transactional dispensing roles to integrative and collaborative healthcare partners, pharmacies are not just dispensing medication. They are helping to improve the overall health outcomes for their community as well.
How pharmacists improve patient health outcomes
Research shows pharmacists make a positive difference in patient outcomes in a variety of ways and are a vital part the healthcare team. Therapeutic clinical interventions for chronic disease management, medication counseling and wellbeing services such as immunizations all benefit patients' long-term health. Direct patient and clinician interactions prevent drug interactions and medication errors, instilling trust in pharmacists. These efforts substantially lower costs associated with chronic disease management such as diabetes, hypertension and more.
According to the Centers for Disease Control and Prevention (CDC), 60% of American adults have at least one chronic condition, and 40% have at least two or more chronic diseases. Additionally, the CDC states that nearly half of Americans use at least one prescription medication and nearly a quarter of Americans use three or more. Therefore, it is not surprising that 80% of medical interventions today involve medication therapy, according to research published in the journal Research in Social and Administrative Pharmacy.
Without these critical medication therapy management (MTM) services, healthcare costs from drug interactions, adverse drug reactions and other medication misadventures can skyrocket.
Medication management services delivered by pharmacists improves patient safety by preventing adverse drug reactions, drug interactions and medication errors. These preventable events affect millions of patients with an estimated cost of over $528 billion in added healthcare costs, according to research published in American Health & Drug Benefits.
Given their ability and accessibility, and their proven success rate offering medication therapy to patients, pharmacists are playing a pivotal role as community healthcare providers.
The role of the pharmacist is ever-evolving, which is why the tools and technology at their disposal need to evolve along with them. That's where Outcomes® comes in to help.
Outcomes
: Enhancing health interventions
"At Outcomes, we're helping to easily identify patients who are eligible for interventions across all of our customer channels. The Outcomes platform is widely used by over 40,000 contracted and trained pharmacies nationwide. More than 10,000 pharmacies are logging in daily," said Jeff Monroe, Vice President of Product Management at Outcomes.
The OutcomesOne platform is unique in that it is built by pharmacist professionals, for pharmacist professionals, so they can pinpoint areas that pharmacists need assistance in and evolve the technology around that.
Pharmacists are often using several technology platforms to manage their day-to-day operations. This poses a challenge that the Outcomes team is helping to solve with their technology - by streamlining the pharmacy workflow and making life easier for pharmacists. "Our product teams are working to build upon feedback from pharmacies and to help simplify and expand capabilities for pharmacies," says Monroe. With tools to streamline patient engagement, simplify workflow, help better manage clinical care and organize finances, pharmacists can spend more time focusing on what really matters: the patients.
Outcomes recognizes that pharmacists are the heartbeat of their communities and the platform is designed around this belief to keep pharmacists connected with their patients. The digital solutions available utilize a combination of predictive algorithms and data analytics to allow efficient communications with patients about their health. For example, Outcomes' digital pharmacy tool includes direct patient communications for medication pickup, refill reminders and even preventive care outreach for immunizations. This pharmacist-to-patient connection is a building block toward a long-term partnership.
"The possibilities of how digital solutions can help improve operations and workloads within a pharmacy are so exciting," said Tycene Fritcher, Chief Marketing Officer at Outcomes. "Our team is dreaming up digital capabilities to do just that — from intelligent messaging, basic digital capabilities, and now looking at smart prescriptions that will enable patients to be involved in their own decisions."
Fritcher explains, "Outcomes optimizes medication therapy and other interventions by offering a multi-channel solution to deliver meaningful and powerful connections that improve their experience and leads to a healthier outcome. Outcomes maximizes preferences to help pharmacies better connect with their patients."
According to research published in the American Journal of Medicine, medication therapy management (MTM) services optimize medication regimens and have proven results in improving costs and outcomes. Outcomes offers comprehensive MTM services, improves health outcomes and reduces medication related preventable errors. This also allows customization of patient education based on an individual patient's needs, empowering patients to become integral drivers of their own health journeys.
The combined use of clinical expertise and targeted Outcomes solutions will set pharmacists up for achieving successful patient health outcomes.