Outcomes® Order Grouping addresses the challenges of traditional automated refill bundling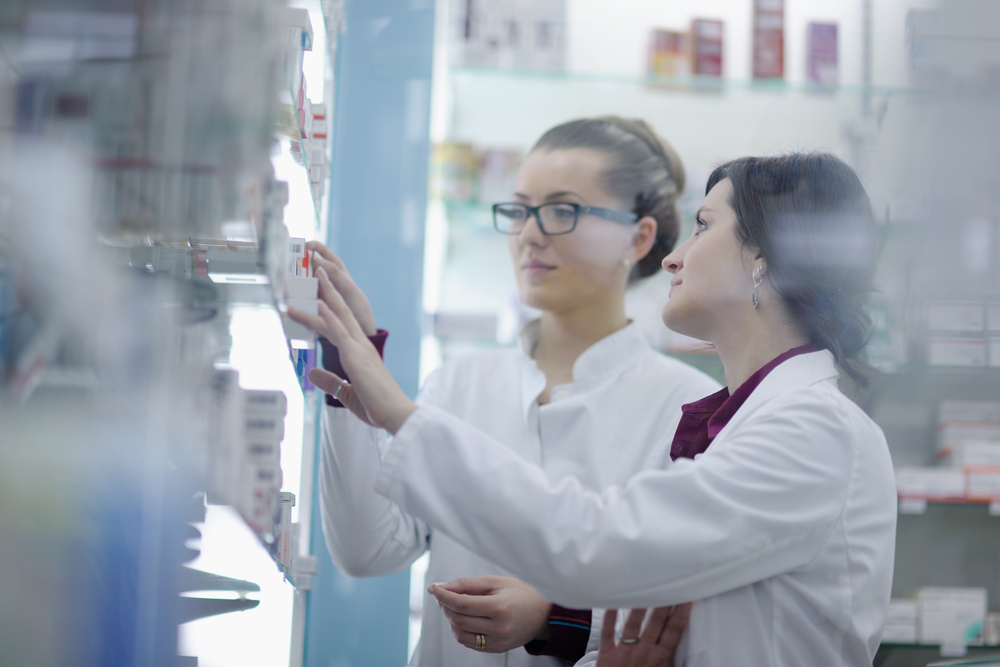 2023-03-08 17:18:24
Alex Evans, PharmD, MBA
By Alex Evans, PharmD, MBA
Automated refill bundling is a growing pharmacy service where the pharmacy team aligns medication refills to be picked up on the same day every month. This appointment-based pharmacy model is now offered by over 79% of independent pharmacies nationwide, as well as at many major chain pharmacies.
To enroll patients, pharmacies will typically:
"Short fill," or fill a partial quantity, of medications the patient will run out of before the appointment date.

Call the patient about a week prior to the appointment date, to confirm the medication list and give the patient the opportunity to add or remove medications, including as needed (PRN) medications.

In many cases, package all the medications in an adherence packaging solution, like a blister pack or strips.
Automated refill bundling holds enormous potential to advance pharmacy care, though it also can be difficult for pharmacies to implement and manage, requiring high labor touchpoints and complex workflow tasks.
The Outcomes Order Grouping solution addresses these challenges by creating a new, order-based patient experience.
Traditional automated refill bundling in practice
While the traditional approach to medication bundling sounds like a huge win for the patient and pharmacy, in theory it is more complex. That's because of the enormous hurdles both parties face in getting, and keeping, medications aligned.
Aligning medications can be convenient for patients and have a positive effect on adherence, but some might not be willing or able to pay the additional co-pays many payers require to partial-fill medications. Many payers might choose not to pay for a partial fill, leaving the patient to decide whether to pay out-of-pocket for the partial quantity.
For the pharmacy staff, aligning a patient's medication regimen on the same day of the month can be a financial boost thanks to the reduced inventory staff needs to keep on hand. Since pharmacies can better predict their needs, they can order the medication one week in advance, after confirming the appointment date and medication with the patient. However, that's easier said than done when the patient is on a mixture of chronic medications, controlled substances that can't be filled early, injectable medications that can't be short filled, and bottles of medicine that must be dispensed in their original package. Add to that one or two as-needed medications and even knowing where to start gets overwhelming.
To complicate matters, that same patient might see their healthcare provider between pharmacy visits and be prescribed a dosage or therapy change. The new medication will need to be partial-filled to align with the next appointment date. If the previous medications were packaged in blister packs, where multiple oral medications are packed in the same blister cell, then it also puts the patient at risk for taking both the previous dosage and the new dosage.
All this means that, in practice, few patients are able to have their entire medication profiles synced to just once a month. Instead, most pharmacies work with their patients to reduce the number of trips to the pharmacy by bundling as many medications together as possible. With so many variables, and because the software is not designed to do this, pharmacy staff often resort to manual processes, like spreadsheets or notes in the patient chart.
While there have been success stories with automated refill bundling, there are just as many stories of patients or even pharmacies that struggle to effectively implement the service.
Outcomes Order Grouping rises to the challenge
To meet these challenges, Outcomes has developed Order Grouping, which approaches the appointment-based model from a completely different perspective. Rather than juggling numerous partial fills and manual processes in an attempt to reach only one visit, per patient, per month, the Outcomes Order Grouping solution scans the patient profile to suggest medications that can be grouped together.
First, a patient is presented with an opportunity to fill their Rx as needed, then Outcomes Order Grouping checks their profile for any other medications that are coming due. Then, it suggests a refill of those medications to the patient based on product utilization and lets them add it to their order, helping them consolidate their refills into fewer trips. It also gives them the opportunity to add medications to their order like creams, ointments, and eye drops that are harder for pharmacies to schedule or predict.
In doing so, it puts the patient in the driver's seat giving them a voice in decisions being made and saves pharmacists time, something both patients and pharmacists appreciate.