Introducing the new president of the Iowa Pharmacy Association: A conversation with Cheri Schmit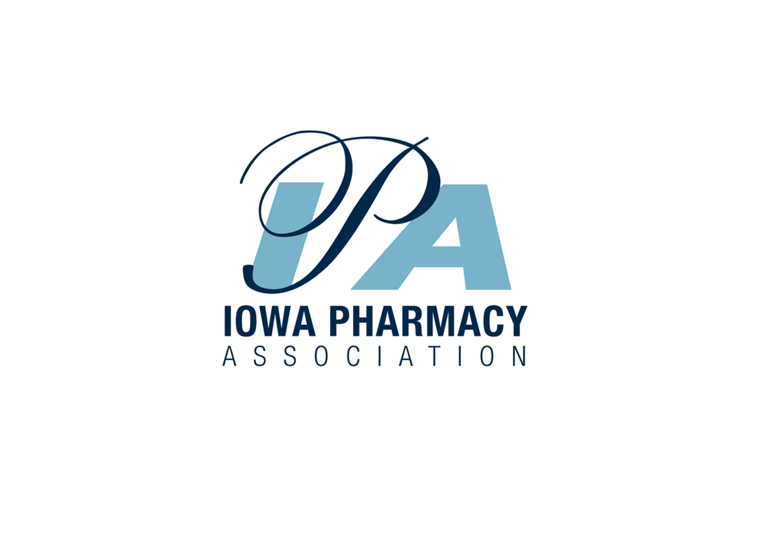 By Patricia Weiser, PharmD
At the Iowa Pharmacy Association (IPA) Annual Meeting, the association announced the installment of their 144th president, Cheri Schmit. Schmit is the Senior Manager of Pharmacy of the Future - Clinical Solutions at Outcomes™ and has almost three decades of experience in community pharmacy and leadership.
We sat down with Cheri Schmit to discuss her passion for improving patient health outcomes, the future of the industry and her plans for her new role.
A passion for community pharmacy
Schmit has been a practicing community pharmacist for most of her career. She spent about 20 years working for a group of 22 independent pharmacy locations in Iowa with her most recent role as Director of Clinical Pharmacy. In this role, Schmit helped develop and implement clinical programs and drive program performance. Schmit was one of the first pharmacist users of Outcomes, a solution that integrates patient engagement and clinical interventions into pharmacy workflow. Starting with providing medication therapy management (MTM) on Outcomes paper forms, Schmit saw the solution evolve and develop into a digital platform. Schmit saw firsthand how important and useful these clinical interventions and services are for improving patient health and allowing the pharmacist to document the care they are providing. With a solution created with pharmacists in mind, Schmit says, "Outcomes is now working to continue to evolve this platform into a digitized workflow tool that allows pharmacists to do more, dedicate more time to patient interactions and help their patients get better results." Schmit also saw how valuable these clinical programs were for generating pharmacy revenue.
Schmit became an advocate for community pharmacy and eventually moved into a leadership role with Outcomes at Cardinal Health. She thrives on encouraging community pharmacists to get involved in patient care and collaborate with other healthcare providers, and Outcomes supports her goals.
"I've always had a passion for the profession of community pharmacy and independent pharmacy," Schmit says. "At Outcomes, I have the opportunity to impact the profession on a larger scale. Rather than just within a group of 22 pharmacies, or within the state of Iowa, now I have the ability to help pharmacies across the United States."
Schmit is currently a clinical pharmacist on Cardinal Health's Outcomes Pharmacy of the Future team. This team develops and manages innovative clinical solutions for independent and small chain community pharmacies. The team is a mix of clinical pharmacists and product managers collaborating across Outcomes. They develop tools and resources that streamline reimbursable interventions in community pharmacy and elevate the pharmacy profession. Schmit supports community pharmacists to help them implement clinical services and practice at the top of their licenses. She and her team work closely with independent pharmacies to help them solve problems and overcome challenges so they can offer more enhanced clinical programs. As a result, they streamline their workflow, increase their revenue and help patients live happier, healthier lives.
Shaping the future of pharmacy
Despite the COVID-19 pandemic shaking up the industry, the future of pharmacy is bright. As Schmit explains, the pandemic has brought about lasting changes, with recent legislation that has expanded pharmacists' scope of practice in many states.
"Our team is really focusing on those states. For example, in some places, pharmacists can now prescribe HIV PEP (post-exposure prophylaxis) and PrEP (pre-exposure prophylaxis). But, just because their scope of practice has expanded, that doesn't mean someone is going to start paying them for it," says Schmit. "So, that is where our team comes in. We're talking with these pharmacies, really getting into the weeds of the issues. Our clinical team dives into the clinical decision-making processes, and our awesome engineering team builds in the required documentation. Now, these new clinical workflows are being added within the Outcomes platform, which already has 45,000 contracted, trained pharmacists logging in each day. And our managed care sales teams are talking with payers and working to sign contracts with new clinical revenue opportunities to pay pharmacists for these expanded services that provide value and close gaps in care."
This is just one example of new innovative tools from Outcomes that impact the pharmacy industry and help pharmacists identify and engage patients who could benefit the most from enhanced care, optimizing non-dispensing clinical services. These services are a win-win because they can improve patient outcomes and provide clinical revenue for pharmacies. Plus, these services sparked Schmit's commitment to helping pharmacists work more efficiently.
Planting seeds of positive change
Schmit has deep roots in the Iowa Pharmacy Association, first becoming involved in the organization as a student. She's looking forward to the next chapter as the President of IPA. She explains that she'll have an opportunity to work with numerous state and national pharmacy organizations. This new role at IPA will give her insight into the latest innovations and advancements in the profession at the state and national levels.
"The role gives me greater exposure to what's happening in pharmacy," Schmit says. She will be keeping her role at Outcomes during her term as President of the IPA, uniquely positioning herself to serve the profession in a way that empowers future pharmacists.
Schmit mentions one of her favorite quotes from Warren Buffet: "Someone is sitting in the shade today because someone planted a tree a long time ago." She is dedicated to the ever-evolving industry of pharmacy and looks forward to creating new opportunities for the next generation of pharmacists.
She enjoys working with students, and she explains why: "I believe in the future of pharmacy and the impact pharmacists can have in their communities. That is why I am part of IPA, and that is why I'm with the Outcomes team at Cardinal Health. I feel like I'm giving back to the profession. I'm planting the tree, and I hope somebody gets to benefit down the road when the pharmacy profession is an even better place to practice."